Assistant Professor (Wissenschaftlicher Mitarbeiter)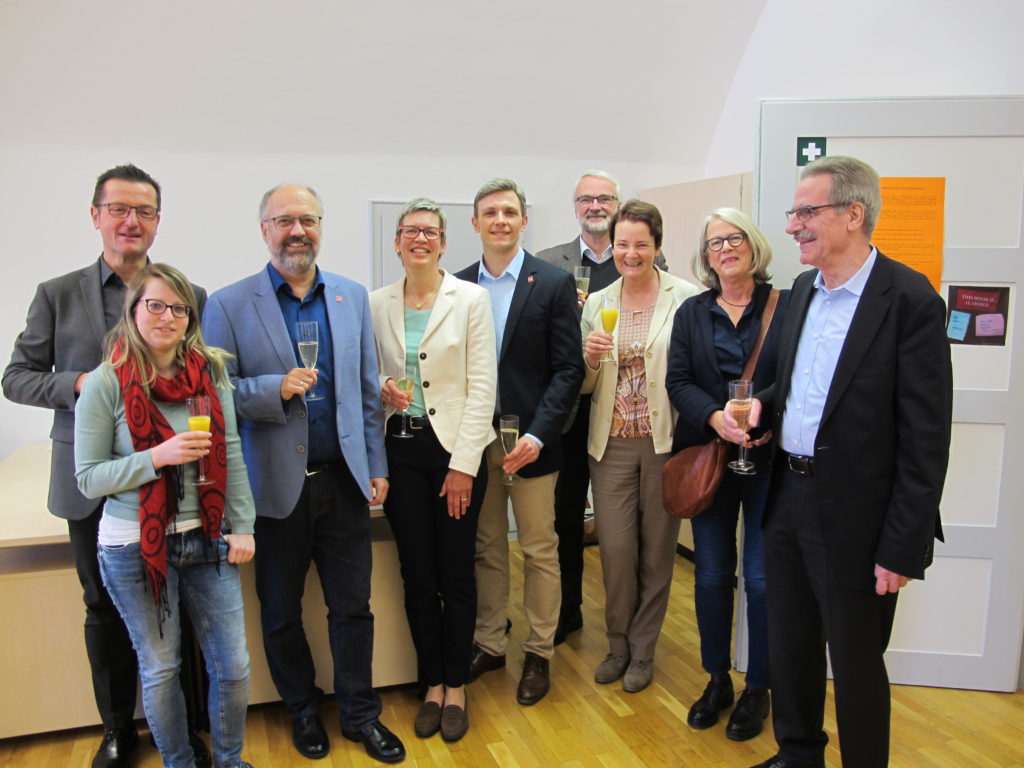 On July 2, 2019, Dr. Florian Freitag completed his post-doctoral degree (Habilitation) with a lecture on "Muscle Beach and the History of American Bodybuildung." 
Research Interests
Comparative North American Studies; Transnational American Studies; Popular Culture; Regionalism; Intermediality; Periodical Studies (see http://portal.volkswagenstiftung.de/search/projectDetails.do?ref=89563); Theme Park Studies (see http://www.themeparks.uni-mainz.de); Performance Studies
Selected Publications
(see the full list of publications here)
Monographs
Popular New Orleans: The Crescent City in Periodicals, Theme Parks, and Performances, 1875-2015. (in preparation)
The Farm Novel in North America: Genre and Nation in the United States, English Canada, and French Canada, 1845-1945. Rochester, NY: Camden House, 2013. Print. [Reviews: Literatur in Wissenschaft und Unterricht 14.3-4 (2012); Polish Journal of American Studies 8 (2014); Zeitschrift für Kanada-Studien 35 (2015); British Journal of Canadian Studies 28 (2015); Dalhousie Review 59.1 (2015); Canadian Review of Comparative Literature/Revue Canadienne de Littérature Comparée 43.2 (2016); Steinbeck Review 13.1 (2016); American Review of Canadian Studies (2017)]
Editions
(co-ed., with Filippo Carlà, Sabrina Mittermeier, and Ariane Schwarz) Time and Temporality in Theme Parks. Hanover: Wehrhahn, 2017. Print.
(co-ed., with Jutta Ernst) Transkulturelle Dynamiken: Aktanten - Prozesse - Theorien. Bielefeld: Transcript, 2015. Print. [Reviews: New German Review 27.1 (2016)]
Peer-Reviewed Journal Articles
"Critical Theme Parks: Dismaland, Disney, and the Politics of Theming." Continuum: Journal of Media and Cultural Studies 31.6 (2017): 923-32. Print.
"'Like Walking into a Movie': Intermedial Relations between Disney Theme Parks and Movies." The Journal of Popular Culture 50.4 (2017): 704-22. Print.
"Weltgeschichte as Heilsgeschichte: Typology in Mary Rowlandson's and Jérôme Lalemant's Captivity Narratives." Canadian Literature 213 (2012): 100-115. Print.
Invited Book Contributions
"'Who Really Lives There?': (Meta-)Tourism and the Canada Pavilion at Epcot." Gained Ground: Perspectives on Canadian and Comparative North American Studies. Hg. Eva Gruber und Caroline Rosenthal. Rochester, NY: Camden House, 2018. 161-78. Print.
"Displacement and Dispossession: The Plantation Regime as a Disaster Discourse in Rosalyn Story's Wading Home (2010)." Ten Years after Katrina: Critical Perspectives of the Storm's Effect on American Culture and Identity. Ed. Mary Ruth Marotte and Glenn Jellenik. Lanham: Lexington, 2015. 129-51. Print.
"Regionalism in American and Canadian Literature." The Palgrave Handbook of Comparative North American Literature. Ed. Reingard M. Nischik. New York: Palgrave Macmillan, 2014. 199-218. Print.
Reviews
"Review: Jason Arthur, Violet America." Journal of American Studies 50.1 (2016): 270-72. Print.
Varia
"The Theme Park as Text." Balliol Interdisciplinary Institute Blog: Studying Theme Parks (2018). Web.
Education